Get the latest news from Kirkistown Motor Racing Circuit...
Fill out the form and subscribe to our monthly newsletter to get the latest gossip.
The fastest racing circuit in Ireland since 1953...
There are seven car race meetings, four sprints and a single venue rally event per year. There are also a dozen track days per year.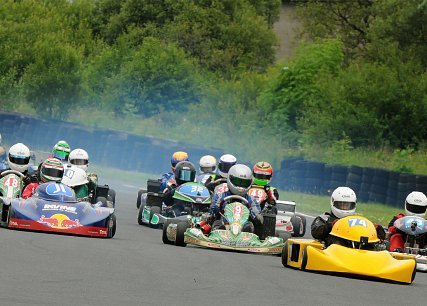 Gearbox karts feature on the main circuit at three car meetings and non-gearbox karts have their own events on the Kirkistown West circuit.
We have at least two motorbike race meetings per year. There are also bicycle race meetings, duathlons, motorcycle track days and a race school for bikes.